Drafting of Trust Deeds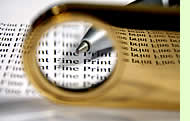 Do not accept standardised trust deeds. It is important to get the document that fully satisfies your unique needs.
Midboard can draft an inter vivos trust deed to suit any client's needs
This involves various meetings with both the founder and the beneficiaries of the trust as well as the different requirements and wishes of the client.
The trust deed will the be registered at the Master of the Supreme Court offices.
E-mail: aolivier@midboard.co.za

Comprehensive Financial Planning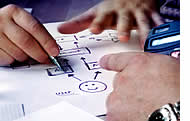 Plan with the FPI to ensure your financial future. Andrew Knott-Craig is a certified financial planner with the FPI and André Olivier is an AFPI.
They are able to cater for all need of a client regarding investment advice, retirement planning, for life cover, provision for studies, etc A very important issue often overlooked in such plans is cover for trauma and disability.
Midboard are agents for Old Mutual, Sanlam and Liberty Life and can invest clients' funds in various asset classes offshore or locally depending on the needs of the client.